The Colts have signed head coach Frank Reich and GM Chris Ballard to brand new contracts. The extensions will keep both of them in place through the 2026 season.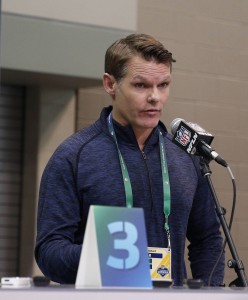 "In Chris Ballard and Frank Reich, we have as great a General Manager-head coach combination as there is in the NFL, and I can't tell you how proud I am to have them leading our franchise," Colts owner Jim Irsay said in a press release.
"I truly believe this football team is on the doorstep of great things, and that's because of the culture both have cultivated in their time with the Horseshoe. Whether we are marching toward the playoffs or facing adversity, whether we are building our roster or making a difference in the community, we have the ideal leaders in Chris and Frank."
Ballard spent 12 seasons with the Bears and served asJohn Dorsey's right-hand man in Kansas City before joining the Colts in January of 2017. One year later, after the Josh McDaniels mess, he hired Reich. Things have worked out pretty well since then — the Colts have gone 28-20 over the last three seasons with and two playoff berths.
"I really believe that you will see a golden era develop as we go into this decade sitting here in 2021," Irsay said earlier this year. "I believe it with all my heart and soul. There is good reason to believe it. You talk to people around the league and people that know, they are going to agree with what I'm saying when they look at Chris Ballard and Frank Reich and the expectations going into this decade that we have for both of them leading the team."
Photo courtesy of USA Today Sports Images.