The Colts signed Eric Fisher knowing he might not be ready to resume his career until October, and the Pro Bowl left tackle's recent placement on the reserve/COVID-19 list further complicated his comeback. But a return could still commence Sunday.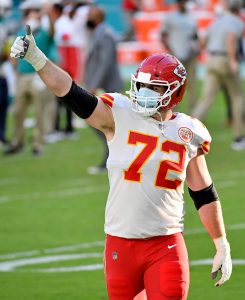 Fisher is off Indianapolis' coronavirus list and practicing Wednesday in a limited capacity, marking his first practice as a Colt. The team did not place Fisher on its reserve/PUP list, despite the ninth-year veteran spending the preseason on Indy's active/PUP list. A PUP designation to start the regular season would have meant a six-game absence. The way it's going, Fisher stands to beat that timetable by a wide margin.
"I look at him and think, man, he looks ready to go, but he hasn't done anything in 10 days. We're going to figure that out over the next couple of days," Frank Reich said (via the Indianapolis Star's Joel Erickson) of Fisher's status. "… I think what I want to be guilty of, is, 'Let's push it. We can pull him back. Let's try to get him ready now; let's try to get him ready to play this week.' Maybe that's not realistic, but let's try, and we can always pull him back."
This would be a boon for a Colts team that has sustained injuries on its offensive front. Quenton Nelson recovered from foot surgery but is currently battling a back injury. And potential Fisher stopgap Sam Tevi is out for the season. The Colts have Julie'n Davenport and guard/tackle Matt Pryor as starting options in the even Fisher is not ready for Sunday's Seahawks tilt.
Fisher, 30, suffered a torn Achilles in the AFC championship game, setting the Chiefs on course for a disastrous blocking effort in Super Bowl LV. While core-muscle surgery interfered with his 2019 season, Fisher has otherwise stayed healthy throughout his career. The former No. 1 overall pick started every game at left tackle for Kansas City from 2014-18.
Photo courtesy of USA Today Sports Images.